Who is Salim Karim?
Salim Karim, a prominent Pakistani businessman and the CEO of SimPasia, is best known as the second husband of the beloved actress Mahira Khan. Their relationship became public knowledge two years ago, capturing the media's attention and curiosity. While Salim Karim has made a name for himself in the business world, his relationship with Mahira Khan remains a defining aspect of his personal life.
Salim Karim's Age, Education and Early Life
Born in Pakistan, Salim Karim's precise date of birth remains undisclosed as of 2023. However, his age is estimated to be between 45 and 50 years. In 2005, he achieved a bachelor's degree in economics from the University of Western Ontario, Canada. Presently, he resides in Karachi with his family, but details about his parents and siblings remain private. Salim has intentionally kept his personal life away from the media's prying eyes, focusing instead on his professional endeavors.
Career
Salim Karim boasts an impressive and diverse professional background. Before establishing his reputation as a successful businessman, he spent nine years working with the Italian company ENI. Following this, he served as an assistant brand manager at GSK for two and a half years.
In 2016, Salim embarked on a new venture by founding SimPaisa, a company dedicated to providing financial services to the general population. His entrepreneurial spirit didn't stop there; he also co-founded Tapmad TV, contributing to the transformation of Pakistan's entertainment industry through online streaming services.
Salim Karim's transition from a private businessman to a public figure, largely due to his relationship with Mahira Khan, has piqued the interest of many. Despite maintaining a low profile regarding his personal life, his remarkable professional achievements and dedication to entrepreneurship continue to make him a prominent figure in Pakistan.
Salim Karim and Mahira Khan
The highly anticipated wedding of Salim Karim and actress Mahira Khan finally took place on October 1, 2023. The intimate ceremony was attended by a select group of close friends and family members from both sides, captivating fans and the media alike. Mahira Khan, a renowned entertainment icon, chose Salim as her second spouse, solidifying their relationship in a beautiful union.
Professional Achievements
Salim Karim's extensive career is punctuated by noteworthy accomplishments that underscore his unwavering commitment to excellence and innovation. His journey began as an assistant manager at GSK, where he honed his skills in effective business operations. Following this enriching experience, he spent nearly a decade working for ENI, gaining invaluable insights into the intricacies of the business world.
In 2016, driven by a strong ambition to create something extraordinary and revolutionize financial services in Pakistan, Salim founded Simpaisa. This groundbreaking enterprise quickly established itself as a market leader, earning accolades for its user-friendly experience and cutting-edge technology.
Not content to rest on his laurels, Salim ventured beyond finance and played a pivotal role in the development of Tapmad TV, an online streaming platform that has revolutionized Pakistan's entertainment landscape.
Salim Karim's impact on Pakistan's business environment extends beyond his personal success; he serves as an inspiration to aspiring young entrepreneurs eager to make their mark.
Net Worth
While Salim Karim's exact net worth remains undisclosed, his company's strong performance speaks volumes about his financial success. In Pakistan, he is celebrated as a savvy entrepreneur, renowned for his stability and style in the corporate sector.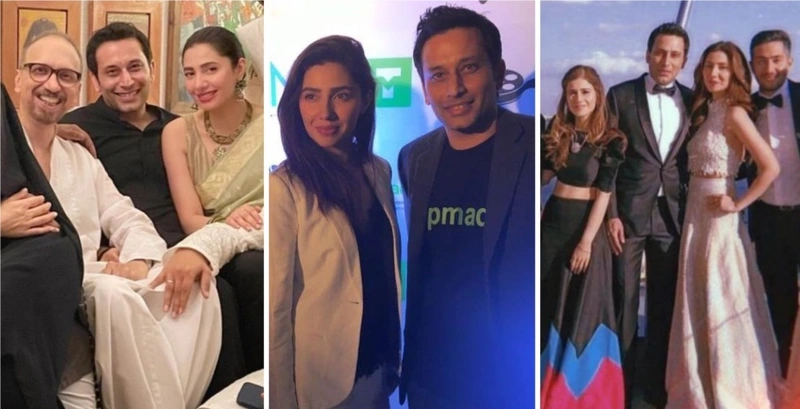 Conclusion
Salim Karim's journey from a private businessman to a public figure has been nothing short of remarkable. His career achievements, entrepreneurial ventures, and his romantic relationship with Mahira Khan have kept him in the spotlight. While he remains discreet about his personal life, Salim Karim's impact on Pakistan's business landscape and his continued success make him a noteworthy figure.
FAQs about Salim Karim
1. What is Salim Karim's profession?
Salim Karim is a businessman and serves as the CEO of SimPasia, a prominent Pakistani company.
2. How old is Salim Karim?
Salim Karim's exact age is not known, but he is estimated to be between 45 and 50 years old as of 2023.
3. When did Salim Karim marry Mahira Khan?
Salim Karim and Mahira Khan tied the knot in a private ceremony on October 1, 2023.
4. What are Salim Karim's notable career achievements?
Salim Karim has a successful career history, including working for companies like ENI and GSK. He also founded SimPaisa and played a crucial role in the development of Tapmad TV.
5. Is Salim Karim known for his business acumen?
Yes, Salim Karim is celebrated in Pakistan as a successful and smart entrepreneur, admired for his stability and style in the corporate sector.