Kamogelo Mphela, famously known as Kamo Mphela, is a South African dancer and singer who has taken the entertainment world by storm. In this article, we will delve into the captivating journey of the "Queen of Amapiano."
| Basic Information | |
| --- | --- |
| Full Name | Kamogelo Mphela |
| Date of Birth | 29 November 1999 |
| Place of Birth | Durban, South Africa |
| Ethnicity | Black |
| Nationality | South African |
| Occupation | Singer • Dancer |
| Years Active | Since 2018 |
| Twitter Handle | Kamo_mphelaxx |
| Net Worth | $300,000 (as per The Nation) |
Early Life and Education
Kamo Mphela was born on 29 November 1999, in Soweto, South Africa. She spent her formative years in Emdeni, Soweto, and pursued a media-related education at the Boston Media House.
The Beginnings of a Star: Her Passion for Dance
Her love for dancing ignited at a young age, primarily influenced by her father's association with YFM and stage events. These early exposures would lay the foundation for her future success.
Dancing Her Way to Fame: From Instagram to Queen of Amapiano
Kamo Mphela's rise to fame can be attributed to her Instagram videos showcasing her exceptional dance skills. Her captivating moves garnered a substantial following and earned her the title "Queen of Amapiano."
The Musical Journey: From Twentee to Nkulunkulu
In 2019, Kamo Mphela signed with Major League Music and released her EP titled "Twentee." Her musical prowess expanded with hits like "Suka Emabozen" and collaborations with artists like Busiswa.
Speculations and Relationship Status
Rumors swirled about Kamo Mphela's relationship with South African performer Focalistic. Although they've remained tight-lipped, a friend confirmed their connection on social media.
Family Influence: Her Father's Role
Kamo's father played a significant role in shaping her dance and music career. His involvement in YFM led to her immersion in the entertainment scene, contributing to her growth.
Dancing Sensation: The Unique Moves
While Kamo Mphela is a talented singer, her dancing skills continue to be a major attraction. Her distinctive dance moves feature prominently in her music videos and collaborations.
Musical Exploits: Albums and Collaborations
Kamo released "Twentee" in 2019, featuring notable artists like Focalistic and Senzo Africa. She also dropped the Amapiano album "Nkulunkulu," featuring industry heavyweights.
A Private Life: Kamo Mphela's House
Kamo has kept her home life private, but her success in the industry suggests a comfortable living situation, possibly a luxurious house or apartment.
The Love for Luxury Cars
Kamo Mphela's social media showcases her affinity for luxury cars, including Mercedes Benz and BMW, indicating her success in the entertainment world.
Social Media Sensation
Active on social media, Kamo engages her substantial following with posts about her work, lifestyle, fashion, and more, drawing over 1.9 million followers on Instagram.
Wardrobe Malfunction: A Memorable Moment
Kamo's performance at the DSTV Mzansi Viewer's Choice Awards in 2020 was memorable due to a wardrobe malfunction that briefly interrupted her show.
Kamo Mphela's Net Worth
Through modeling, music, and dancing, Kamo Mphela has accumulated considerable wealth, with an estimated net worth of around $300,000, according to The Nation.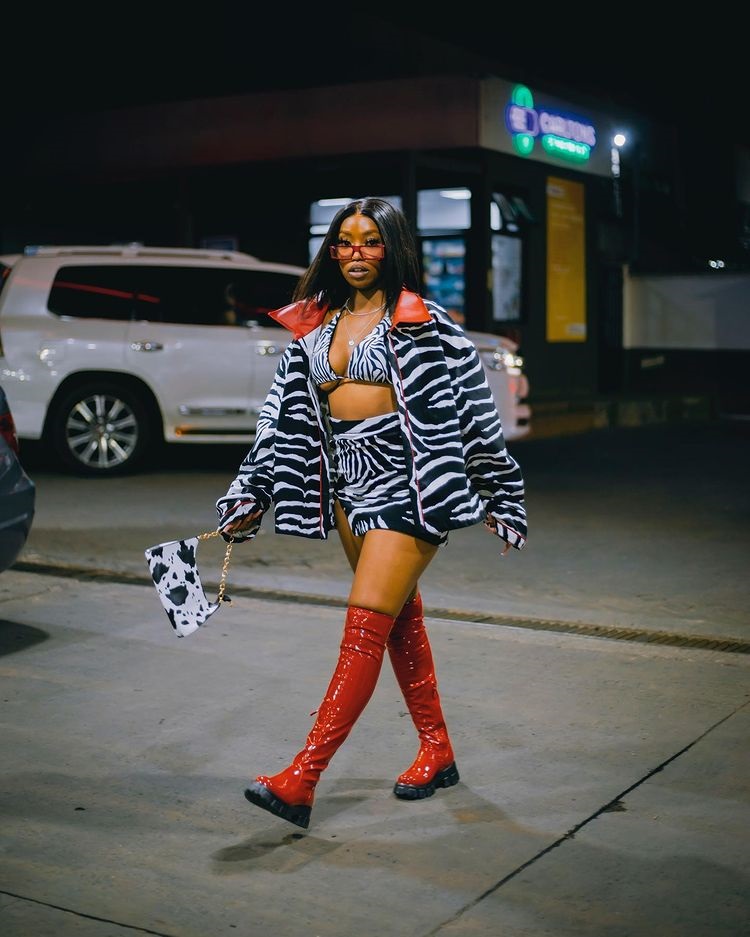 Conclusion
Kamo Mphela's journey from a young dancer in Soweto to the "Queen of Amapiano" is nothing short of inspiring. Her talent, hard work, and unique style have propelled her to stardom in the South African entertainment scene. As she continues to make waves in the industry, her story serves as a testament to the power of passion and perseverance.
---
FAQs
Is Kamo Mphela primarily known for dancing or singing? Kamo Mphela gained initial fame for her dancing skills but has also made a name for herself as a singer in the Amapiano music genre.
Who is Kamo Mphela rumored to be dating? Speculations suggest that she is dating South African performer Focalistic, although neither has confirmed this.
What are some of Kamo Mphela's notable songs? Some of her popular songs include "Suka Emabozen," "Sbwl" (featuring Busiswa), and "Amanikiniki" (with MFR Soulz).
How can fans connect with Kamo Mphela on social media? You can follow her on Twitter via https://twitter.com/Kamo_mphelaxx and on Instagram, where she has over 1.9 million followers.
What is Kamo Mphela's estimated net worth? According to The Nation, Kamo Mphela is estimated to have a net worth of approximately $300,000.